New McLaren Senna Models For Sale
For anyone looking for a unique supercar that's as noticeable on the roads around Dallas as it is flying around the track, the new McLaren Senna is the personification of athleticism and prestige. Named after the three-time Formula 1 ™ champion, Ayrton Senna, the new McLaren Senna encompasses the spirit of racing with the looks to match, giving you one of the most uniquely equipped and appealing vehicles available. Whether you want to attract attention wherever you go around Dallas or you want a vehicle that you can enjoy exhilarating excitement in every time you get behind the wheel, you can find it all in the new McLaren Senna at McLaren Dallas.
NEW MCLAREN SENNA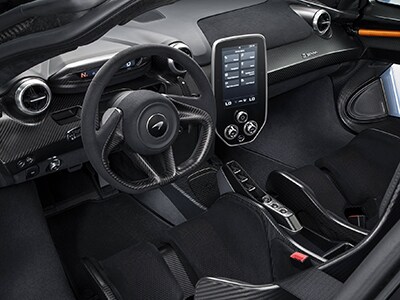 As the fast-paced future of automobiles continue to expand, McLaren has created the personification of the modern race car, the new McLaren Senna. Named after the infamous team McLaren driver, Ayrton Senna, this masterpiece of innovation will set the fastest lap times to date, a roaring and uncompromised 800PS (768 base horsepower) under the hood, seamlessly connected to one of the lightest carbon fiber chassis to date. Park Place is proud to bring you this new edition to the McLaren Ultimate Series, a family of the world's most sought after street-legal race cars.
With a total of only 500 units in production, each McLaren Senna is specifically reserved and attributed to its' owner, offering the most unique and exclusive ride for those with highly selective and pristine taste for the finer things in life. Pioneering features include front and rear active aerodynamics, RaceActive Chassis Control II hydraulic suspension, Pirelli P ZeroTM Trofeo R tires and an ultra-rigid Monocage III monocoque. Contact Dallas McLaren at Park Place today to learn more about this one of a kind automobile.
INTERESTED IN SHOPPING MORE MODELS - SHOP ALL MCLAREN INVENTORY HERE
The rights to use the Ayrton Senna name come along with a collaboration between McLaren and the Senna family, in which a significant contribution will be donated to the Instituto Ayrton Senna (IAS). IAS is a non-profit dedicated to providing improved education standards for more than 1.6 million underprivileged children in Brazil. Viviane Senna presides over the IAS, sister of Ayrton and mother of racing driver and McLaren ambassador Bruno Senna.
If you are the kind of driver that can settle for nothing less than the best performance race car in your collection, the new 2019 McLaren Senna has been designed with you in mind. Harness maximum torque and throttle in a rush of unforgiving speed with the Senna's 688PS-per-ton power to weight ratio, supercharged 4.0 twin-turbocharged V8 engine and lightest monocoque ever offered in a street vehicle. Adhering to Mclaren's "form follows function"design ethos, the Senna taps into the physics of "downforce", a downwards thrust created via aerodynamics that allows faster travel through corners by increasing vertical force on tires, enhancing overall grip and performance. Complimenting this downforce is the most advanced carbon ceramic braking system ever offered on a McLaren vehicle, the perfect complement to reign in this true beast of a sports car.
Performance
Under the hood, the new McLaren Senna gets one of the largest engines available in any McLaren vehicle with a 4.0-liter twin-turbocharged V8 that produces 789 bhp and 590 pounds-feet of torque. The engine is then paired with a variety of enhanced performance features, including race-inspired dry sump lubrication with a flat-plane crankshaft, and even a roof-mounted snorkel that feeds air directly into the carbon fiber plenum atop the engine for instantaneous throttle response. Every model comes with a dual-clutch seven-speed gearbox to deliver seamless-shifts and deliver power to the rear-wheels for a sporty, fun to drive experience both on the track and on the roads around Dallas.
0-62 mph in as little as 2.8-seconds
0-186 mph in as little as 17.5 seconds
Maximum speed of 208 mph
All models come with one of the most advanced braking systems ever available on a McLaren vehicle, using carbon ceramic brakes that take up to seven months to create on each disc. The Formula 1 ™ front calipers use super-stiff monobloc design and use six ventilated pistons to help keep temperatures down.
Design
The new McLaren Senna is ultra-aggressive in style, designed to provide you with total downforce and the ability to shift the balance from the front to the rear. Intakes and vents are utilized all over the vehicle to give it the most aerodynamic build possible as well as draw hot air out from the radiators and engine bays with cooler airflow coming in to keep everything balanced. Carbon fiber is utilized throughout the exterior design, giving it a strong, unique look that stands out wherever you go. The exhaust system is sophisticated, using lightweight Inconel and titanium and exerting said exhaust at an angle that also improves aerodynamics.
Inside the cabin, both drivers and front passenger can enjoy a comfortable and confident driving experience, thanks to available racing harnesses, soft touch materials and even available stowage space for two racing helmets if the track is your ideal platform. The three-spoke steering wheel puts a main focus on sensory feedback, while many different buttons and controls are moved to the roof to help make sure you don't accidentally hit something when focusing on driving.
Technology
For connectivity on the road, the McLaren Senna comes with an 8.0-inch touchscreen that's centrally located for different audio, navigation, and media functions on the go. It is also available with a three-camera system that you can use to pinpoint your record-breaking lap times around the track.
MCLAREN SENNA FEATURES & CRAFTMANSHIP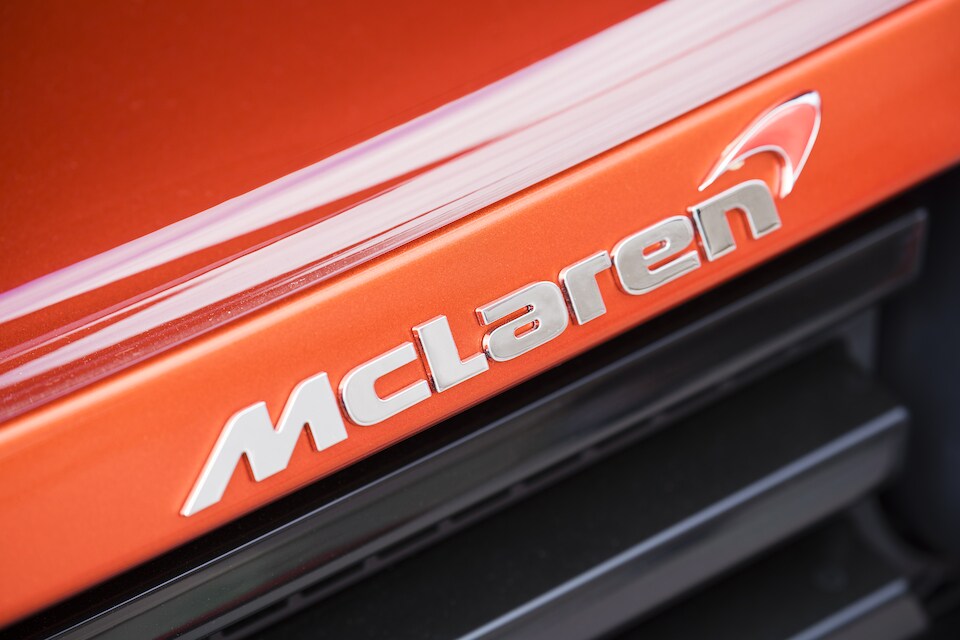 Customize Your Ideal McLaren Senna with the Bespoke Experience from Park Place
You can now customize every facet of your new McLaren Senna using the Bespoke Experience from Park Place. Customization areas include:
Natural Veneers and Unique Surfaces
Personal Leather and Stitching Options
Embroidery
And More
Buy or Lease a New McLaren Senna Model
If you're ready to learn more about buying or leasing a new McLaren Senna, we invite you to come join us at McLaren Dallas to explore your many different options today. We also offer many different Qualified McLaren models for sale, allowing you to choose from an even wider selection of pre-owned McLaren models as well. Down the road when your McLaren vehicle needs servicing and maintenance, you can return to our service center and our expert technicians will get it back to like new condition in no time!
FIND YOUR MCLAREN AT PARK PLACE
The Park Place Premier Collection is honored to offer exotic autos like the 2019 McLaren Senna at our Dallas McLaren dealership. Park Place specializes in selling and servicing some of the world's most unique and exotic automobiles for sale. Visit our Dallas McLaren showroom to view your next racing car at Park Place.
Our McLaren dealership is located at 5300 Lemmon Avenue, Dallas TX. 75209. Call (214) 849-5350 to speak with one of Sales Experience Managers and begin your journey towards owning your own McLaren .
MCLAREN DALLAS