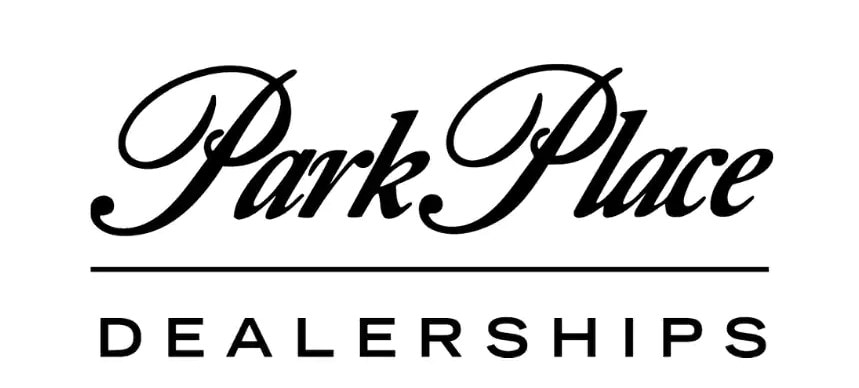 YOUR PLACE FOR AUTOMOTIVE RESEARCH
 Recognized For Excellence In The Automotive Space
In a constant effort to exceed our client's expectations, Park Place works tirelessly on staying ahead of the competition, setting new standards of what is expected from an automobile dealer. Discover Mercedes-Benz model pricing, model specs and available packages here with our extensive Mercedes-Benz research and information center. Learn about new Mercedes vehicles online and explore what options are available to you before you visit our Mercedes-Benz showrooms in Dallas, Ft Worth, and Arlington TX, to experience first-hand the Park Place Difference. Click on a model below to begin your path to discovery.
Jaguar
Our collection of new Jaguar models has something for everyone, including some of the most upscale luxury sedans and SUVs available. Choose from a variety of luxury vehicles including the F-Pace, F-Type, XE, XF, and more. Whether you're looking for a vehicle to make your morning commute more enjoyable or one to accommodate the needs of the whole family, we have a new Jaguar vehicle here that's right for you.
Want to own a Jaguar but don't want to buy new? We offer many used and Approved Certified Pre-Owned Jaguar models as well to provide you with the most options possible. Every Approved Certified Pre-Owned Jaguar vehicle must pass an intensive inspection process to ensure it's performing at the highest level, and comes with a variety of different benefits to help you enjoy the same advantages as buying new, for less.
Our Jaguar service center is equipped with the tools, genuine Jaguar parts and skilled technicians to get your vehicle back to like new condition in a convenient manner every time. Whether it's your next routine appointment or an issue arises that needs immediate attention, we're here to diagnose and address any issues to get you back on the road in no time.
Land Rover
Land Rover is renowned for their vehicles. These legendary off-road designed with a luxury focus have changed the way for how off-roading can be. Combining power, finesse, touch, and athleticism, Land Rover has been able to achieve what many seek to. Offering a range of luxury SUVs from the Discovery, and Discovery Sport to the adapted vehicle platform of Range Rover and the excellent adaptations. The Range Rover Sport, Evoque, and Velar expand the lineup to ensure that all shoppers have a vehicle that fits their needs. 
At Park Place, we ensure your selection is vast, offering not only new Land Rover and Range Rover vehicles, but an expansive selection of
Certified Pre-Owned SUVs
that not only meet the expectations of the British brand, but exceed it with our own touch and care. Know that when you're getting a vehicle from Park Place, that you aren't just purchasing a vehicle, you're joining our family. Learn why so many continue to come back for their next purchase, service, or car wash. Make Park Place, your place. 
Lexus
Whether you have a specific vehicle in mind or you want to weigh your options in person, there's no better place to do it than with our wide variety of new Lexus models. There's a new Lexus vehicle for everyone, including sedans, coupes, SUVs, and more, with popular models such as the ES 350, GX 460, IS 300, LS 500, and more.
If buying new isn't the best option for you right now, we also offer a vast collection of used Lexus models, including a variety of L/Certified by Lexus models. All L/Certified by Lexus vehicles have to go through a rigorous 161-point inspection process and come with numerous warranties and benefits to help you own your dream vehicle for less.
When it's time to get your Lexus vehicle serviced, we invite you to return to our renowned service center. We offer expert servicing on all Lexus vehicles and have the equipment and genuine Lexus parts to address any issue in the quickest fashion possible so you can get back on the road without skipping a beat in your busy day.
Mercedes-Benz
If you're looking for a diverse selection of new luxury cars and SUVs for sale, look no further than our terrific selection of new Mercedes-Benz models. Mercedes-Benz remains as one of the most popular options for anyone looking for a luxury vehicle, offering an array of options from sedans like the C-Class, A-Class and E-Class, to two and three-row luxury SUVs like the GLA, GLC, and GLS, among many others. For those looking for the pinnacle of athleticism, we offer many AMG performance tuned models as well.
To help more drivers get behind the wheel of their favorite vehicles, we offer a greater assortment of used Mercedes-Benz models as well, including many Certified Pre-Owned Mercedes-Benz models. Every Certified Pre-Owned Mercedes-Benz model comes with a 12/month/unlimited mileage certified limited warranty, providing you with many of the same benefits of buying new but at a pre-owned price.
We're passionate about providing you with the quickest and most convenient Mercedes-Benz servicing and repairs possible, allowing you to relax and have confidence the next time an issue arises on your Mercedes-Benz vehicle. From routine maintenance to hands on repairs, our technicians have the skill, genuine Mercedes-Benz parts and equipment to get your vehicle back to you in like new condition again in on time.
Porsche
From the iconic Porsche 911 to the equally as impressive Porsche 718 Boxster and some of the most stylish and sporty SUVs available on the market, we're happy to help you find the new Porsche model that's right for you! To make it easier for anyone to own the right Porsche model, we also offer a wide array of used and Porsche Approved Certified Pre-Owned options, allowing you to choose from an even wider array of vehicles and find the one that fits your needs best.
We invite you to return to our Porsche service center for any and all of your maintenance and repair needs. Our expert technicians have countless hours of experience working on vehicles just like yours, giving you complete confidence knowing that any issue is going to be addressed quickly and correctly every time.
Sprinter
Whether it's for work or for your next trip across the country, we offer many different Sprinter vans. Sprinter vans come in all different shapes and sizes and we're sure that we can help you drive home in the van that fits your lifestyle and needs best. When it comes time for your next servicing, you can have it all taken care of in our service center for the most convenient service experience possible.
Volvo
If you want to enjoy executive comfort that the whole family enjoys, look no further than any of our new Volvo models. From athletic sedans to sophisticated SUVs, we have something for everyone within our vast collection of new Volvo vehicles. If buying new isn't right for you, we invite you to come see our wide variety of used and certified pre-owned Volvo models, giving you an even wider array of options to own the vehicle of your dreams.
From oil changes and tire rotations to brake service and mechanical repairs, our Volvo technicians have the experience, tools and genuine Volvo parts to address any issue and get your Volvo vehicle back on the road in like new condition again before you know it.

Shop A Wide Variety of New and Used Exotic Luxury Vehicles at All of Our Park Place Dealerships
If you're looking for a large selection of exotic luxury cars in the greater Dallas-Fort Worth area, we invite you to visit any of our dealerships around Dallas,.. We offer a vast assortment of new luxury brands, used cars, trucks, and SUVs, as well as many certified pre-owned luxury vehicles in Dallas-Fort Worth, Plano, Grapevine, and more locations. Whether you already have a specific make and model in mind, or you want to weigh all your options in person, with such a wide variety of exotic, luxurious and athletic vehicles to choose from at multiple locations throughout the greater Dallas-Fort Worth area, we're here to make sure that everyone drives home in the vehicle of their dreams!
Join Us at Any of Our Park Place Dealerships to Enjoy a Convenient and Committed Vehicle Shopping Experience Today
At Park Place, we're committed to providing you with the most enjoyable auto shopping experience possible. We invite you to join us at any of our Park Place dealerships around Dallas, Fort Worth, Plano and Grapevine to experience the friendly atmosphere and attention to detail that you need to drive home in your dream vehicle today.