Find a New Luxury SUV at Park Place Motorcars
Park Place is proud to bring you an exclusive collection of luxurious SUV models from legendary automotive brands like Volvo, Lexus, Mercedes-Benz, Porsche, and Jaguar. Our commitment to excellence has served the Dallas-Fort Worth metroplex for over 35 years with unparalleled customer satisfaction and community partnerships. We have also recently welcomed Land Rover into the Park Place family, their legendary Range Rover SUV leading the charge to meet rising demand for luxury SUVs throughout Texas and across the USA.
Looking for the best compact or crossover SUV for sale? Choose from a number of small and mid-size sport utility vehicles with the latest available packages and trims at Park Place. Features and fuel efficiencies can vary by model, so be sure to use our online inventory tool to sort vehicles by engine size and features to find the luxury SUV of your choice. We also have a great selection of full size SUVs with 3rd row seating and cabin room for up to 7 or 8 passengers. Contact us today to make an appointment to view our hand-selected SUV inventory for yourself.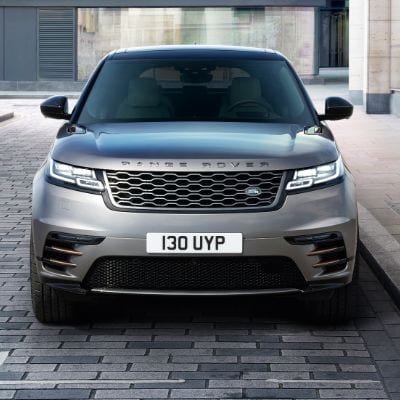 Luxury SUV Features & Craftmanship
Park Place offers an extensive selection of new, used and certified pre-owned SUVs in the DFW metroplex. Find popular models like the Porsche Macan and Mercedes G-Class for sale or lease at one of our many Dallas-Fort Worth dealerships. We carry the latest model Range Rovers, Lexus RX, GX and LX series vehicles, the Jaguar F-Pace and I-Pace SUVs, and Volvo XC90 crossovers. These infamous brands are leaders in today's SUV market with countless awards and accolades for performance, efficiencies and safety features.
We serve all of Dallas-Fort Worth, Grapevine, Plano, Arlington and Irving, TX with luxury SUV sales, leasing, service and repair. Find the best luxury SUV offers and incentives when you visit one of our DFW dealerships. Our Sales Experience Managers offer our exclusive One-Touch service, ensuring you a dedicated customer care specialist who will assist you through every step of the purchase process. Their years of industry experience and in-depth manufacturer knowledge can help you find the top rated and most reliable SUVs available today.
Park Place Offers Luxury SUV Sales, Leasing, Service and Parts
Luxury SUV vehicles are proudly offered at Park Place Motorcars dealerships throughout greater Texas; including Dallas, Fort Worth, Plano, Grapevine and Arlington. We serve all of Texas with luxury SUV sales, leasing, parts and service.
Learn More
* Indicates a required field