New McLaren 600LT Models For Sale at McLaren Dallas
If you're looking for a stylish, sophisticated and tremendously athletic new sports car that's designed for the track but allowed to be let loose on the road, look no further than the new McLaren 600LT. The new McLaren 600LT gives you a choice of a Spider version (hardtop convertible) or a coupe, allowing you to choose the style that best fits your needs on the roads around Dallas.
With optimized aerodynamics, terrific downforce and an elongated carbon fiber body, the new McLaren 600LT easily stands out whether you're on the road or on the track. Under the hood, the 600LT impresses with a twin-turbo V8 engine that's sure to impress any driver wherever you go. With such a great selection of new McLaren 600LT models to choose from McLaren Dallas, we're sure that we can help you stand out on the roads around Dallas in the 600LT model of your dreams in no time.
Performance
Under the hood, the new McLaren 600LT comes equipped with a 3.8-liter twin-turbocharged V8 engine that produces 592-horsepower and 457 pounds-feet of torque. The engine gets paired to a seven-speed dual-clutch transmission and the power gets sent through rear-wheel drive.
All models get a flat-plane crankshaft that allows the engine to be mounted as low to the ground as possible, giving it better balance, handling and agility, especially when taking on tight corners. Large side air intakes allow the engine to breathe freely, while also reducing drag for the utmost athleticism wherever your adventures take you. For repeated high speed stops without damaging the brakes, all 600LT models come with carbon-ceramic brake discs.
0-62 mph in as little as 2.9 seconds
0-124 mph in as little as 8.2 seconds
Maximum speed of up to 204 mph
Design
The new McLaren 600LT is designed to present you with pure exhilaration and prestige inside and out. Both the Coupe and Spider body styles are available, with the main difference behind the coupe or convertible style. In the Spider, the retractable top can operate in speeds of up to 25 mpg and it can lower or store itself in less than 15 seconds.
All models offer a low to the ground design to improve handling and balance, but it's the enlarged carbon fiber air intakes that give it its distinctive appearance, while also allowing for greater aerodynamics. On the rear of the vehicle, the new 600LT features a short top-exit exhaust system that gives it a distinctive while also contributing to engine response time, powertrain cooling and weight reduction. The bodywork is made exclusively out of carbon fiber and all models come with a fixed rear wing that adds to the sporty styling while also limiting drag and enhancing aerodynamics.
Inside the cabin, every model comes with light-weight carbon fiber racing seats with Alcantara ® upholstery, as well as a flat-bottomed steering wheel with paddle shifters for greater control of the transmission.
Technology
There are many non-cost options available on the new McLaren 600LT it you wish for them, including an upgraded audio and navigation system to help you better get around Dallas and the surrounding area. All models feature a 7.0-inch touchscreen display for greater connectivity on the road.
MCLAREN 600LT FEATURES & CRAFTMANSHIP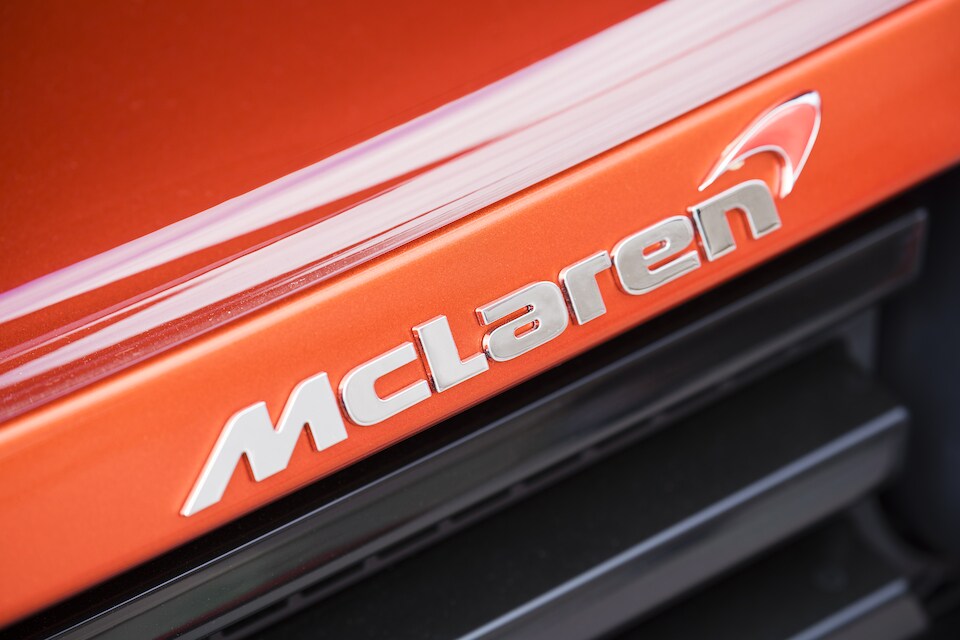 Customize Your New McLaren 600LT with the Bespoke Experience From Park Place
You want your McLaren 600LT model to look and feel exactly how you want it to. That's why we offer the Bespoke Experience, allowing you to customize every area of your vehicle, including:
Personal Leather and Stitching Options
Natural Veneers and Unique Surfaces
Embroidery
And More
Buy or Lease a New McLaren 600LT Model at McLaren Dallas Today
When you're ready to learn more about buying or leasing your new McLaren 600LT model, we invite you to join us at McLaren Dallas to weigh all your options today. We offer many Qualified McLaren models as well to give you an even wider area of quality McLaren vehicles to choose from. When it's time to have your vehicle serviced, you can make a quick trip back to our service center and our experts will get it back to like new condition again in the most convenient manner possible.
MCLAREN DALLAS