New Bentley Mulsanne Models For Sale at Bentley Dallas
Few vehicles are as recognizable as the Bentley Mulsanne , and with  a terrific selection of new Mulsanne models to choose from at Bentley Dallas, we're sure that we can help you find the model that's right for you. Whether you're looking for stylish good looks, sophisticated comfort or engaging athleticism, the Mulsanne is designed to provide you with all of the above and so much more. The Mulsanne features a large, lengthy build and exterior features that stand out everywhere you go. This model also offers state of the art technology features and a legendary performance that can be enjoyed on city streets and highways as well as on a race track. The Mulsanne has something for everyone to enjoy and we welcome you to come explore it all for yourself today.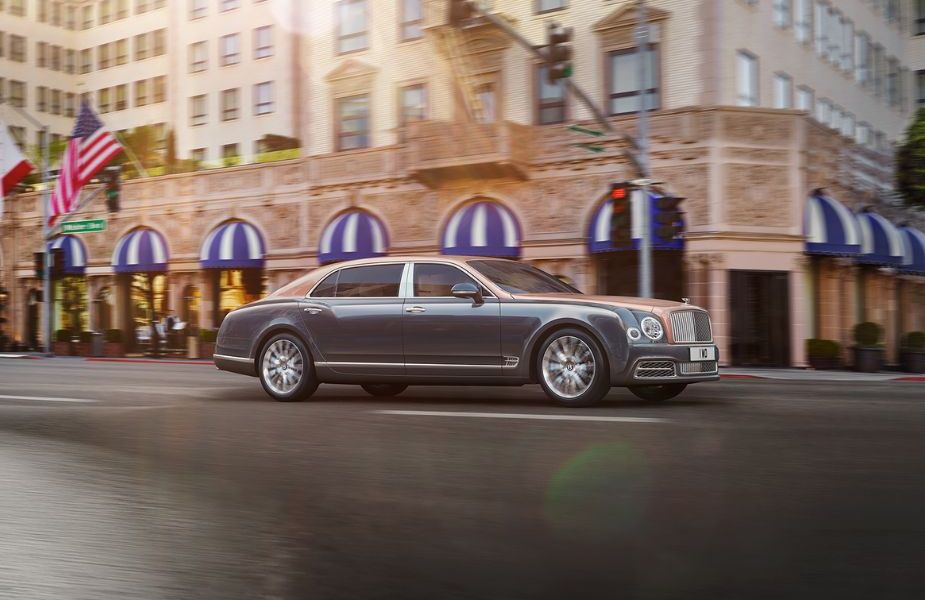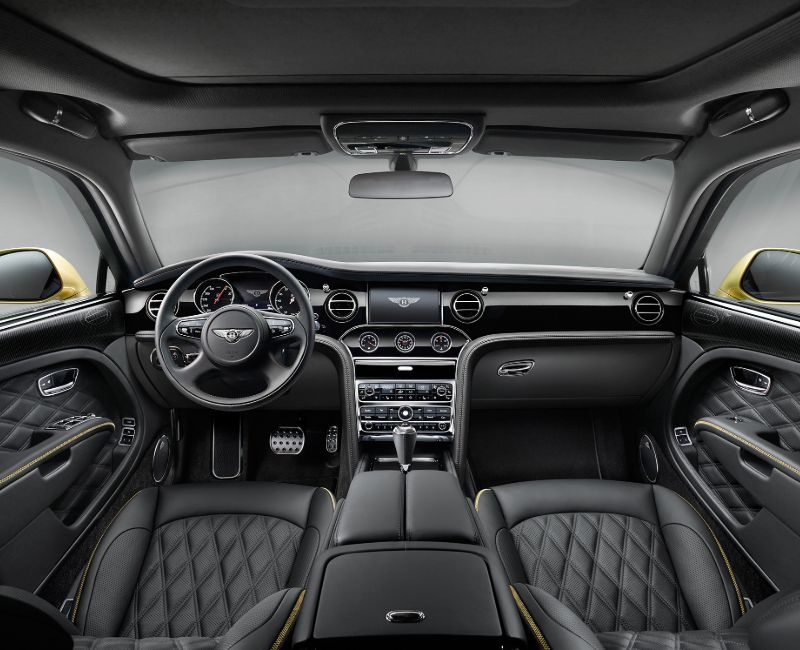 Design
The Mulsanne is sure to stand out all over Dallas thanks to its sharp body lines, flowing curves and iconic front grille with eye-catching vertical front lines. With 21-inch wheels and standard full-LED front headlights, you'll make a statement everywhere you go. Inside the cabin, the Mulsanne offers one of the most refined and upscale interiors available. With soft-touch features, premium leather upholstery, wood veneers and chrome accents, the Mulsanne projects sophisticated comfort and prestige. Both front and rear passengers can enjoy ample spaciousness to stretch out and relax in. There's also available features like ventilated seats with massage functions, footrests and even motorized tables that can expand out for you to read the paper on or set your coffee down, putting comfort and convenience at the forefront.
Technology
All Mulsanne models come equipped with an 8-inch touchscreen display with built-in WiFi 4G connectivity and Google interaction. These features allow you to enjoy complete control over a variety of different apps and functions while you drive thanks to a voice input system that's supported in 25 languages. In the rear, passengers can enjoy two 10.2-inch entertainment tablets that are housed on the front seat backs for games, TV, video entertainment, streaming, and much more to keep everyone happy on even the longest trips.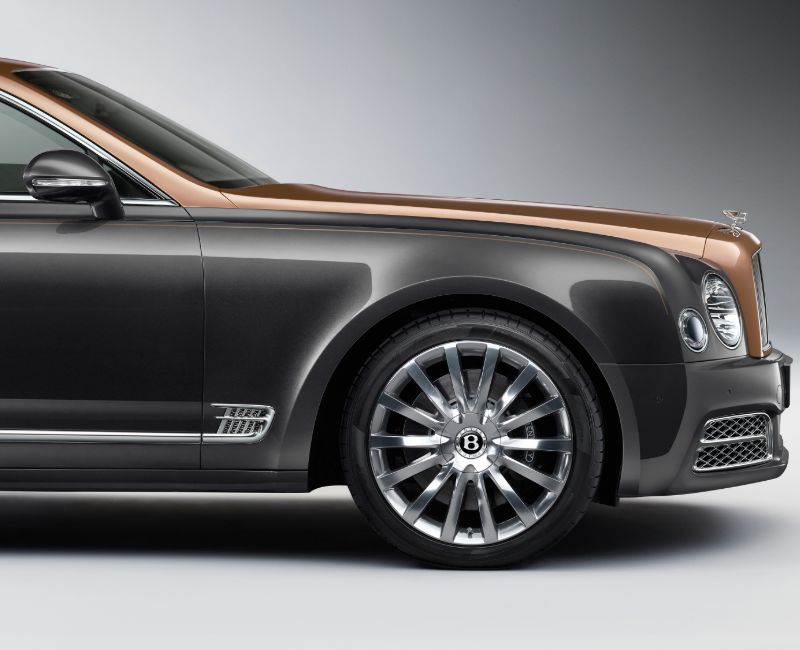 Performance
The new Bentley Mulsanne comes equipped with an impressive 6.8-liter twin-turbocharged V8 engine that produces 505-horsepower in regular Mulsanne models and up to 530 horsepower in Mulsanne Speed models. All Mulsanne models provide you with tremendous athleticism and speed to enjoy every outing around Dallas more than ever.
The Mulsanne can reach an estimated top speed of 184 mph in normal models and up to 190 mph in Mulsanne Speed models, while achieving speeds of 0-60 in just over 5 seconds. These models provide you with an engaging performance that you can enjoy on the streets around Dallas, on the highway to Fort Worth or on the track during your next weekend adventure. You can also cater the performance to fit any driving scenario thanks to three standard driving settings: Bentley, Comfort and Sport.
In true sports sedan fashion, the Mulsanne comes with standard rear-wheel drive, providing you with the utmost performance and balance, while the eight-speed automatic transmission delivers fast yet smooth shifts to provide you with an enjoyable and easy driving experience everywhere you go.
Safety
The Mulsanne offers a variety of impressive driver safety features, including:
Advanced Automatic Stability Control
Adaptive Cruise Control
Blind-Spot Warning system
Rear View Camera
See the Entire Lineup of New Bentley Mulsanne Models at Bentley Dallas Today!
The only way to experience all of the available features and amenities that the new Mulsanne can offer you is to come see our entire lineup of new Mulsanne models in person today. We offer great loan and lease offers on all our new Bentley models and are happy to work with you to figure out a plan that fits your financial portfolio best. If buying new isn't right for you, we also offer many certified pre-owned Bentley models as well. When the time comes for maintenance on your Bentley vehicle, our trained technicians can take care of all your servicing needs and get your vehicle back to like new condition in no time.
BENTLEY DALLAS