New Bentley Flying Spur Models For Sale at Bentley Dallas
If you're looking for the same athletic styling, luxurious comfort and hair raising athleticism as the new Bentley Continental, only in a four-door body style, look no further than the new Bentley Flying Spur lineup at Bentley Dallas! The new Bentley Flying Spur is recently redesigned to offer iconic style and legendary performance with a modern flair. From head turning good looks on the outside to elegant comfort on the inside, the Flying Spur is sure to attract attention all over Dallas. While the sporty performance and state of the art technology features are designed to help you have more fun behind the wheel, giving you everything you're looking for and more in a luxurious and sporty new Bentley sedan.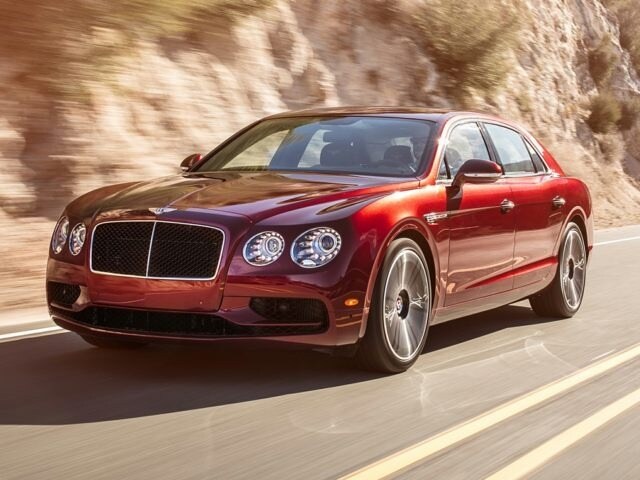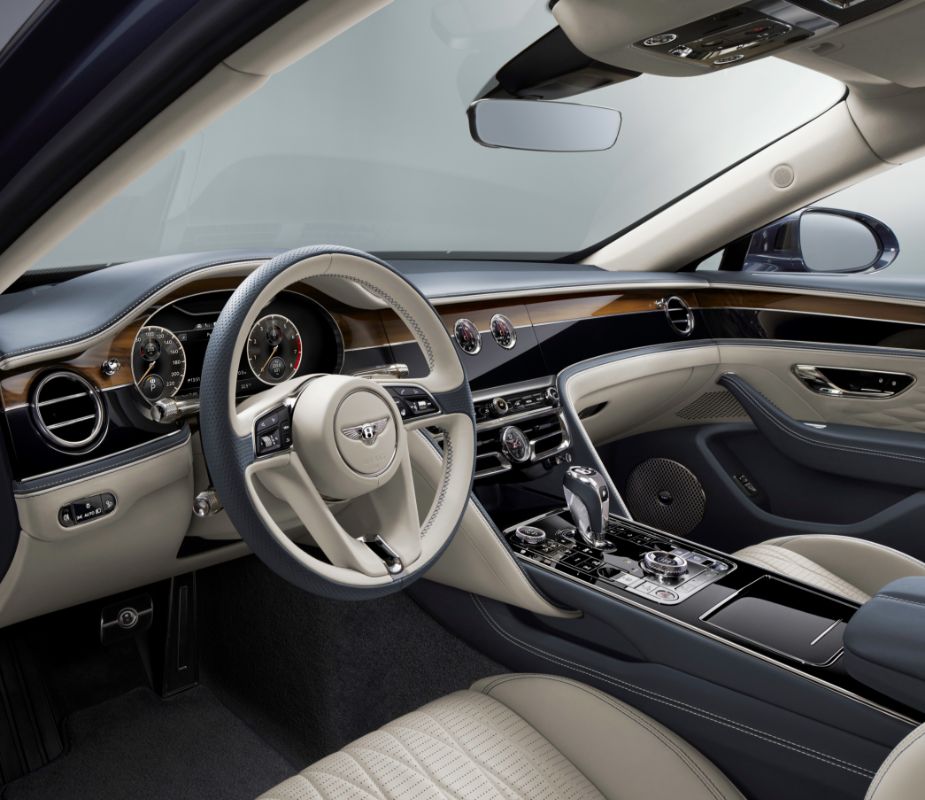 Design
The new Bentley Flying Spur offers distinguishably Bentley good looks, offering a long, wide body stance and a large iconic grille that can't help but catch the eyes of anyone around Dallas. All models come with LED matrix headlamps to further set the Flying Spur apart from other vehicles on the road. The headlamps looks like crystals are integrated inside and they dazzle even when they're not turned on. Inside the cabin, the Flying Spur offers pure elegance in every form, from the premium leather upholstery that's available in a multitude of colors, to the wood trim and chrome metal accents, giving it a sophisticated and detailed layout. All models offer a panoramic sunroof, along with available ventilated and massaging seats to help you enjoy complete relaxation everywhere you go.
Technology
All models come with a 12.3-inch HD touchscreen center display that features Apple CarPlay ® and My Bentley Connected Car technology to provide you with complete control and connectivity while you drive. It also offers real-time traffic updates with photorealistic landscapes to help you navigate your way through the quickest route around Dallas during rush hour so you'll never be late to an appointment. For passengers in the rear, the Flying Spur also offers an available Touch Screen remote that can control and access all the functions of the front touchscreen display.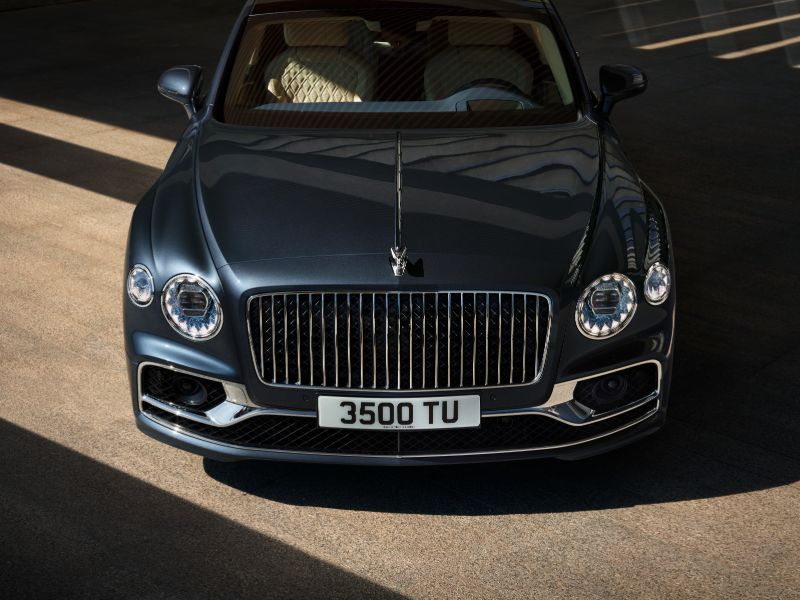 Performance
Under the hood, the new Bentley Flying Spur comes equipped with a powerful twin-turbocharged 6.0-liter W12 engine that produces a whopping 626-horsepower and 664 pounds-feet of torque. The engine gets paired with an 8-speed dual-clutch automatic transmission that offers quick shifting in a smooth manner to help you enjoy trips around the streets of Dallas with the same vigor as cruising down the highway or flying around the racetrack to really understand the capability that the Flying Spur provides you with.
In fact, the Flying Spur offers an estimated top speed of 207 mph which we encourage you to experience for your own on a controlled course. It also offers the ability to reach speeds of 0-60 mph in as little as 3.7 seconds, and with standard all-wheel drive on every model, you can enjoy confidence knowing that the system is designed to provide you with the utmost traction and control at all times. The Flying Spur also uses air suspension with adaptive damping to adjust to any driving scenario, and with standard 4-wheel steering, it can make even the tightest turns with ease.
Safety
The new Bentley Flying Spur is designed to be driven and relies on your input to produce an output, that's why many driver assist features are left at the door. It does, however, offer available adaptive cruise control to help you enjoy a more convenient and comfortable driving experience if you find yourself stuck in traffic and don't want to keep hitting the pedals every few seconds.
Check Out the Lineup of New Bentley Flying Spur Models at Bentley Dallas Today!
We offer a great selection of new Bentley Flying Spur models at Bentley Dallas and we want to help you find the model that's right for you today! With so many elegant features and such tremendous athleticism, the only way to understand what the Flying Spur can offer you is to drive one for yourself. With our terrific loan and lease options, we're sure that we can help you drive home in your dream vehicle in no time, and with so many certified pre-owned Bentley models to choose from, we have the right fit for everyone. Down the road when your Bentley vehicle needs servicing, you can return to our Bentley service center and our technicians will keep it performing at the highest level far down the line.
BENTLEY DALLAS