EXPERIENCE THE MERCEDES-BENZ S-CLASS AT PARK PLACE MOTORCARS
For decades, a Mercedes-Benz S-Class Sedan has been instantly recognizable not just for its iconic design, but also for establishing the direction of new automobiles that other manufacturers want to reproduce.
Strong, powerful and majestic, it's also sleek, agile and sets new standard in sedan and cabriolet performance. Its' aerodynamic, pristine design sets the standards for an entire industry of luxury and sports car brands.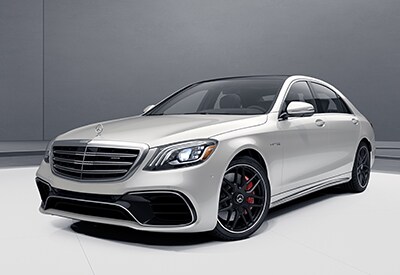 INTERESTED IN SHOPPING MORE MODELS - SHOP ALL MERCEDES-BENZ INVENTORY HERE
Performance
Engine Options
The new Mercedes-Benz S-Class is available with two athletic engine options for the S 40 and S 560:
3.0-liter twin-turbo V6 engine that produces 362-horsepower and 369 pounds-feet of torque (S 450)
4.0-liter twin-turbo V8 engine that produces 463-horsepower and 516 pounds-feet of torque (S 560)
The S 450 Sedan can reach speeds of 0-60 mph in as little as 5.4-seconds while the S 560 Sedan can reach 0-60 mph in as little as 4.6-seconds
Both engines come paired to a new 9-speed automatic transmission to deliver fast, yet smooth shifts to provide you with a comfortable yet responsive driving experience both in the city and on the highway so you can have more fun wherever you go. Rear-wheel drive comes standard on the new S-Class lineup but BMW xDrive ® intelligent all-wheel drive is also available to provide you with a choice of which driving style fits your preferences best. All models come with a standard AIRMATIC ® air suspension system to provide you with precise cornering and athleticism, as well as the ability to self-level for changing loads and unpredictable road conditions. It also features selectable driving modes to tone down the athleticism for a more luxurious outing or amp it up when you feel the need for speed.
Design
The new Mercedes-Benz S-Class Sedan, Coupe and Cabriolet are all sleek, stylish and modern, offering a variety of eye-catching design cues that are sure to get you noticed all over Grapevine and Dallas. All models come with triple-torch headlights, LED taillights, and a double-bar grille.
Inside the cabin, the new S-Class continues to be one of the most elegant and comfortable interiors available, offering premium leather upholstery, wood grain trim and metal accents to surrounding you with sophistication at every turn. In the sedan, you can opt for a four-seat configuration to provide you and your passengers with the most spacious and accommodating cabin possible. Premium features are abundant throughout the lineup, including soft-close doors, an air fragrance system, power rear sunshades, and even ventilated front seats with a massaging function to help you relax at all times.
Technology
All Mercedes-Benz S-Class models come equipped with a 12.3-inch touchscreen display for the COMAND ® infotainment system, featuring Apple CarPlay, Android Auto, a navigation system, and much more. With Bluetooth connectivity, steering-wheel-mounted controls, voice recognition, and the touchscreen display screen, you can easily connect your mobile device and enjoy hands-free control of a variety of functions on the go, including messages, calls, music, apps, maps, and much more.
Safety
There are many standard safety features offered in every S-Class model, including forward collision warning with automatic emergency braking, lane departure warning, blind-spot monitoring, lane keeping assist, drowsy driver warning system, and more. With the Driver Assistance package, you'll also get adaptive cruise control, and instinctive steering and lane change features to take semi-control of the vehicle for you.
ELEGANT, IN EVERYTHING IT DOES
The Mercedes-Benz S-Class has always represented the utmost in luxury, indulgence and wealth, and the newest models in this esteemed automotive line are no exception. Intricate, intimate and seamless, the S-Class interior cabin is a celebration of time-honored hand craftsmanship. Nearly every surface is richly upholstered, precisely tailored, and swathed in sweeping spans of fine wood. Along with an extensive palette of trim options, almost 300 LEDs let you set the cabin aglow in any of seven variable hues.
Every element of S-Class comfort is designed to soothe and stimulate the senses. The cabin air can be double-filtered, ionized, and infused by a cutting edge aromatherapy system, all standard. The armrests can be heated. The seats can offer a "hot stone" massage. And with four available configuration possibilities, the rear cabin is even more inviting.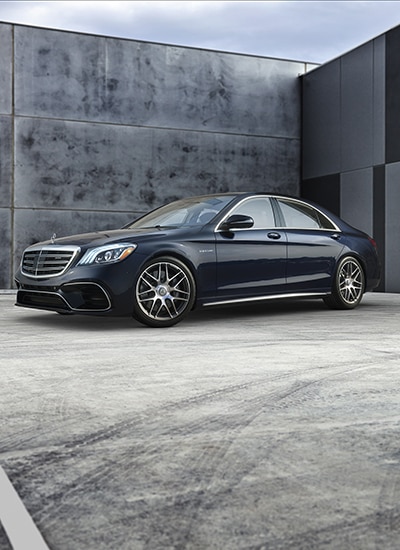 LEADS WITH POWER, FOLLOWS THROUGH WITH GRACE
The S-Class sedan boasts a 449 horsepower 4.7 liter twin turbo V-8 engine, and drivers can step it up a notch with the exhilarating 523 horsepower 6.0 liter V-12 option.
The S-Class Cabriolet is available in three models, which reflect those of the coupe: the 449-hp S550 with a 4.7-liter twin-turbo V-8, the AMG S63 with its 577-hp twin-turbo 5.5-liter V-8, and the AMG S65 featuring a twin-turbo V-12, offering 621 horsepower as well as 738 lb-ft of torque.
RESPONDS TO YOUR TOUCH, WITHOUT LIFTING A FINGER
The S63 Cabriolet retains all-wheel drive just like the coupe, mostly to aid in putting the engine's tremendous torque to the ground. Whether power, performance, luxury or overall dramatic image of your new S-Class is the most important factor, the engineers at Mercedes-Benz have you covered with a range of available models and options.
No matter which S-Class you choose, its suspension offers a choice of modes, adaptive damping and automatic leveling. S550 models tame the road with lightweight, quick-thinking AIRMATIC®. The available camera-assisted MAGIC BODY CONTROL® is an industry initiator: It can actually see bumps in the road ahead, and act to minimize their impact to your ride in real time.
Learn More About Buying or Leasing a New Mercedes-Benz S-Class Model Today
We invite you to join us at any of our Park Place Mercedes-Benz dealerships to learn more about buying or leasing a new S-Class model today. We offer many Certified Pre-Owned Mercedes-Benz models as well, giving you even more options to choose from and find the model that's right for you. When your vehicle needs to be serviced or repaired, you can return to our service center to have it all taken care of in a quick and professional manner.
FIND NEW OR USED S-CLASS MODELS AT PARK PLACE
Mercedes-Benz S-Class vehicles are proudly sold at Park Place Motorcars dealerships throughout greater Texas, including Dallas, Fort Worth and Arlington. We serve all of greater Texas, including, Houston, San Antonio, Irving and Austin, with Mercedes-Benz sales, leasing, parts and service. Looking for a new or used Mercedes-Benz S-Class vehicle near you? Park Place has you covered with 4 locations in the Dallas-Fort Worth metroplex.
Join Us at Any of Our Park Place Mercedes-Benz Dealerships
We're committed to making it easier for drivers from all over Texas to find the Mercedes-Benz models of their dreams. That's why we offer an array of Mercedes-Benz dealerships throughout the area, including:
PARK PLACE MOTORCARS ARLINGTON
PARK PLACE MOTORCARS DALLAS
PARK PLACE MOTORCARS FORT WORTH