Start Your Park Place Experience
WHY A CERTIFIED PRE-OWNED JAGUAR IS A SMART INVESTMENT.
At Jaguar DFW, a Park Place dealership, we hand pick our used vehicles from some of the finest pre-owned Jaguars on the market and those we take in on trade. And, we offer everything from the all-wheel drive X-Type through to the sharp looking S-Type and XJ to the XK coupe and convertible in our certified program, named Jaguar Approved Certified. As long as these models are within the last 5 model years, have been well maintained and have low mileage, less than 50,000, Jaguar will consider them for this program. That doesn't mean these vehicles are accepted into the program. Each Jaguar Approved Certified vehicle has to complete a comprehensive series of tests and inspections first. RECALL NOTICE: Some vehicles offered for sale may be subject to unrepaired manufacturer safety recalls. To determine the recall status of a vehicle, visit www.safercar.gov or click here.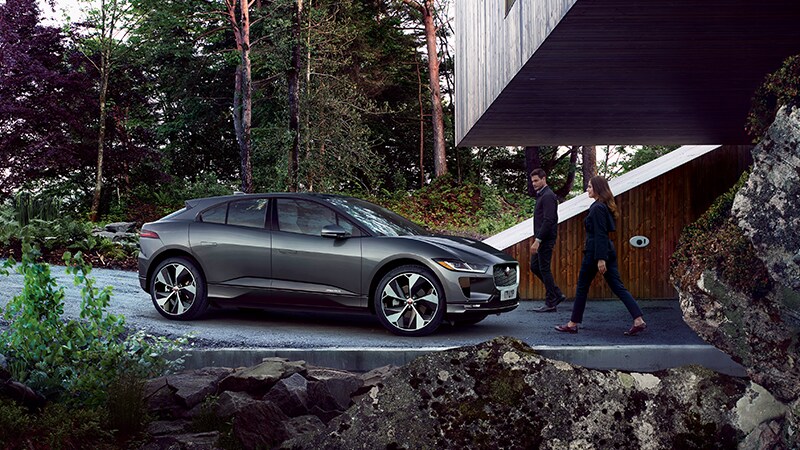 Following are all the benefits of the Jaguar Approved program, a program that helps ensure you are getting the best value for your money:
Rigorous Evaluation: Long before you see your Approved Certified Jaguar vehicle for the very first time, it has undergone a rigorous evaluation. Each candidate vehicle must pass demanding tests for appearance, performance, reliability and driving refinement, with minimal tolerances. In addition, a vehicle history report is provided along with every Approved Certified Jaguar car.
From Engine Performance To Vanity Mirror Lights: The certification and inspection points include categories for Vehicle Exterior, Luggage Area, Engine, Vehicle Interior, Electrical Systems, Heating/Air Conditioning, Undercarriage/Drivetrain and, finally, a Road Test. The candidate Jaguar car can become an Approved Certified vehicle only if it passes every one of these checkpoints.
165 Point Inspection: To be considered Jaguar Approved Certified, the vehicle must complete a 165 point inspection. This series of checks ensures that the vehicle is in pristine condition, both in mechanics and appearance for the interior and the exterior. The areas covered include electrical, HVAC, undercarriage, drivetrain as well as a thorough check of the luggage and engine spaces, all of which is followed by a comprehensive road test. Click here to see the 165 items that are part of the Jaguar Approved Certified program inspection checklist.
Vehicle History Report: As part of the full inspection process, Jaguar obtains a complete vehicle history report on the car. This will show any hidden liens, whether the vehicle was involved in an accident, or has had flood, or fire damage. This report is received from CARFAX. CARFAX is one of the oldest and most reputable names in the business. They also offer a full buyback guarantee with every Clean Title History report.
Warranty Coverage: Jaguar offers one of the best warranty coverage programs in the industry. The Jaguar Approved Certified Limited Warranty offers up to 6-year/100,000-mile coverage without deductibles. Approved Certified warranty coverage and Roadside Assistance start at the conclusion of the Jaguar New-Vehicle Limited Warranty, so you have continuous coverage. In addition, the Jaguar Approved Certified Limited Warranty stays with the vehicle even if it is sold, so the second owner can enjoy the same benefits. What's more, there is no deductible for the Jaguar warranty program and all repairs are completed through Jaguar-trained technicians. See your Park Place Jaguar sales or service manager for complete terms and conditions of the limited warranty and service coverage.
Roadside Assistance Program: For all new owners of a Jaguar Approved Edition vehicle, Jaguar offers a full-on Roadside Assistance program. Services included here cover:
  Tow service - if the vehicle becomes disabled and requires towing, then Jaguar will cover the tow service to the nearest selling or service dealer within 35 miles of the breakdown.
  Trip routing - going on vacation or a business trip, you'll get assistance with your route.
  Flat tire - if a good spare tire is available, then the tire will be changed.
  Lock out - in the event of a lock out, service will be supplied to get you back into your car.
  Dead battery - if you have a dead battery, service will arrive to help jump start your vehicle.
  Gas delivery - if you should run out of gas then gas will be delivered.

And the best part is that roadside inconveniences are covered for the life of the Approved Edition Limited Warranty. Trip interruption or emergency travel expenses will be reimbursed up to $500 per event. All calls to the Assistance center are through a toll-free number.
Pre-Owned Jaguar Benefits: When you become a new owner of a Jaguar Approved vehicle, there are many other benefits available to you. Some of these include subscriptions to Jaguar Magazines, Jaguar Clubs, and enthusiast centers, plus various events across the country, and online access to My Jaguar - the owner website that allows fast and simple access to owner manuals, accessory brochures, and warranty and maintenance information.
WHY A JAGUAR APPROVED CERTIFIED PRE-OWNED FROM PARK PLACE IS EVEN SMARTER.
When you purchase an Approved Certified Pre-Owned vehicle from Park Place Jaguar, you're also getting an award-winning ownership experience that continues as long as you own the vehicle. An important part of this experience is membership in the Park Place Preferred Rewards Program, which recognizes your preferred status with an array of exclusive benefits and services, including:
Complimentary loan vehicles with every service of more than 90 minutes.
Complimentary deluxe car washes.
Special discounts on services, parts, and accessories.
A special Welcome Gift Pack from some of the area's most respected providers of luxury goods and services.
Park Place serves the DFW Metroplex with Certified Pre-Owned Jaguar cars and SUVs. Visit our Jaguar dealership near Plano, & Grapevine.