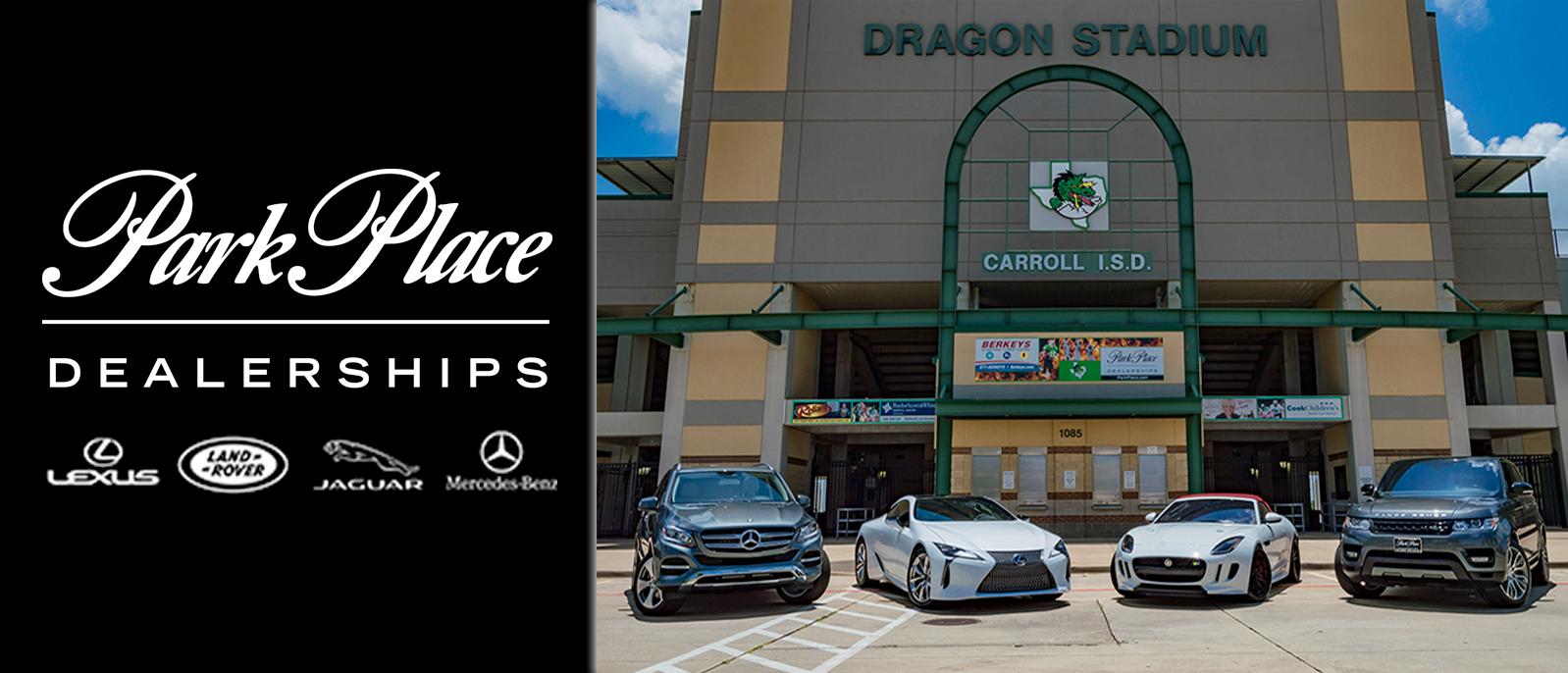 ENTER FOR A CHANCE TO KICK A FIELD GOAL AND WIN A HIGH-PERFORMANCE LUXURY VEHICLE
Fill out the form for your chance to kick a 40-yard field goal during halftime at Southlake Carroll Dragons Stadium on August 30th. If you score, you'll win a brand-new 2020 Range Rover Evoque from Park Place. 
Entries must be received by midnight on August 26th. Winner will be notified via email on August 28th. Winner will receive 4 tickets for the game that night as well. Winner cannot practice a field goal kick once they have been notified that they will have the opportunity to kick and win.